Products
Tent structures and marquees give form to function and shape to space
A specialist in event architecture, Fiesta Tents provides quality tent structures for distinguished events. We offer tent products ranging from small 10' x 10' marquee tents to expandable 60'-wide clear span tent structures.
Our brand names include
Solara Series high-peak frame tents and marquees :

A high-peak frame tent with flying center pole and kedered sliding wall system
Solar System clear span structures :

An A-frame clear span structure line with kedered roofs and walls
Legacy Series frame tents and walkways or marquees :

A curved ridge frame tent, marquee or canopy line with kedered roofs and walls
Double and single doors with modular and portability characteristics ideal for rental or semi-permanent installations
An indispensible clear span installation tool for roof covers
Other products and services offered
Glass or hard PVC tent wall systems
Custom fabric manufacturing; mobile stage covers and vinyl accessories, aerospace insulation components and other vinyl and fabric products
Installation, maintenance, washing and repair services and training
Logistics; shipping and brokerage services
Used tents and tent accessories
If you demand quality, expertise and selection, Fiesta Tents has you covered.
Durability, compatibility, ease of installation and versatility
are the driving forces behind all of our tent structures and designs
Durability
Anodized aluminum, galvanized and zinc-plated steel
High-quality laminated and coated vinyl options, specifically chosen for their resistance to outdoor exposure
Compatibility
Interchangeability of parts within product lines
Compatibility of wall systems from one series to another, which favors limited inventory requirements, reduces overall storage costs and boosts product rotation for rental companies
Similarities in designs for different product lines, which allows for easy interconnections between products for complex tent configurations
Ease of installation
Design process, including installation evaluation process
Design team composed of installation professionals
Prototype analysis done in the field with real-life tent rental applications during events of all kinds
Limited parts and weight per component to facilitate manipulation and logistics
Versatility
Multiple installation procedures for dealing with various site requirements
Compatibility of products, which allows the creation of a wide variety of different space configurations
Expandability of product lines, which provides the possibility of making multiple sizes using the same base components
Adjustable legs and legs inserts for uneven sites and multi-level installations
If you demand quality, expertise and selection, Fiesta Tents has you covered.
Solara | Solar Systems | Legacy | Legacy LT Walkways | Doors | Fabric Puller
The Solara Series
Fewer parts, but a stronger frame provide for easy installation and increased efficiency.
The Solara series marquee is ideal for all events. Combining aesthetic elegance with practicality and versatility, this tent line is also user-friendly and extremely sturdy. With its interchangeable parts, the modular aspect of the Solara frame offers numerous possible configurations.
Learn more about our Solara Series
The Solar Systems Series
It's in the details that you see the difference.
30 years of field experience has allowed Fiesta Tents to develop a simple clear span tent structure that is not only reliable and easy to use, but also very competitive.
Learn more about our Solar System Series
The Legacy Series
This tent line showcases improved features that dramatically reduce installation time and costs.
With its curved lines, the Legacy Series boasts aerodynamic qualities and an innovative look that is sure to draw the eye of everyone in the industry. This tent expands in both width and length without compromising solidity, all the while limiting the number of additional parts required.
Learn more about our Legacy Series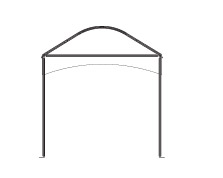 The Legacy LT Walkways
Inviting entrances.
The Legacy LT Walkways are built on a lightweighted extruded aluminum frame allowing for kedered roof panels as well as sidewalls.
Learn more about our Legacy LT Walkways
Our Doors
Elegant, welcoming and ready to use for your next installation.
The ideal finish for added value. Indispensable, our doors not only let you create functional means of egress, they also add that little extra touch of distinction to upscale events. These tent accessories are also very useful when heating or cooling a tent, allowing easy access while limiting air loss and helping you control the inside temperature.
Learn more about Our Doors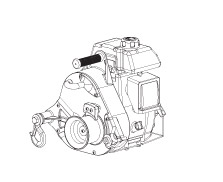 Our Fabric Puller
This new innovative device is designed to pull tent tops on any and all clear span tent structures.
This innovative piece of machinery not only significantly reduces your labour requirements related to pulling tent tops, but also dramatically reduces the time needed to perform this essential task.
Learn more about Our Fabric Puller